Enhancing the brand experience and building trust for Genome.One clients
Genome.One helps to empower healthcare and lifestyle decision-making using genomic information through whole genome sequencing technologies and data analytics. In 2017 they launched their personal health genomics service to the public, aimed at a health-conscious audience who want to take more control over their health decisions.
Personal health genomics is a premium service with a premium price tag. The product development team at Genome.One wanted to ensure their clients felt they were deriving maximum value for their time and money. Each client would receive a premium, personalised report during a meeting with a genetic health professional at the completion of their experience. Being a pilot project, budget was of considerable importance.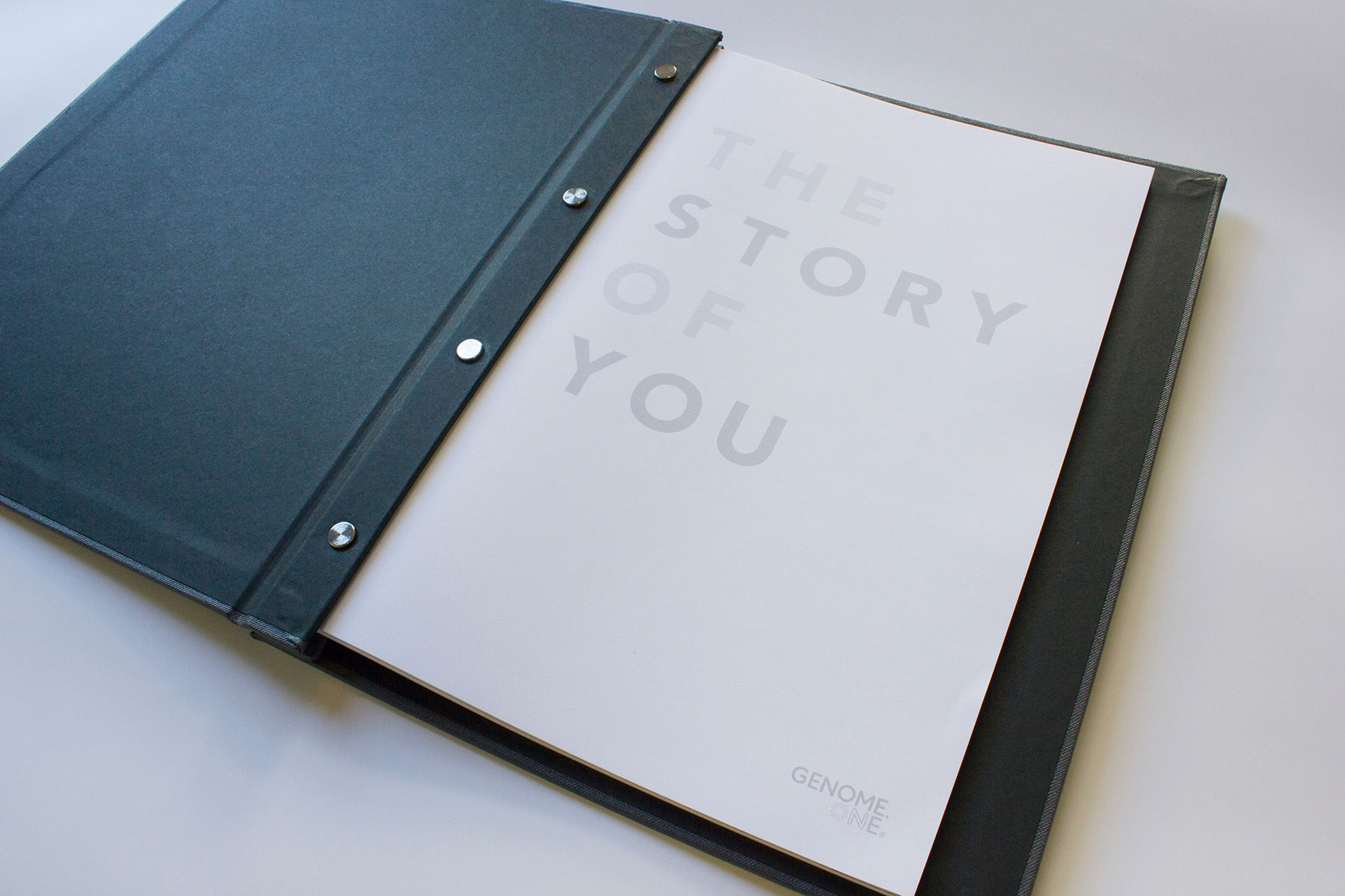 Solution
We guided Genome.One from start to finish on the project, advising them on both creative direction and production, tailoring a solution which met their high expectations for quality but also remained cost-effective. Our priority was to ensure that the brand would be seen as premium, insightful and supportive.
Creatively, we told 'the story of you' to each client. Sweeping imagery and clear, clean design and typography was central to producing a product which would take the client on a journey and, importantly, ensure their results were clearly explained.
To give maximum flexibility in production we created an editable PDF which Genome.One could update with their client's results each time a test was completed. This was then overprinted on pre-printed pages and bound into a premium cover and box.
The Result
The result is a fully customisable report tailored for each individual client. We enabled Genome.One to elevate their brand and provide each client with a valuable genetic roadmap to improve their future health outcomes. Providing both creative and technical expertise ensured the Genome.One team could focus on the product launch, confident that their brand was in safe hands and delivery was never in doubt.