A brand built for your industry
DesignBUILD Expo is on of Australia's most respected trade exhibitions for the architecture, building, construction and design industries. The marketing team at Diversified Communications were looking to reinvigorate their appeal in the market to increase exhibitor participation and ultimately, visitor numbers.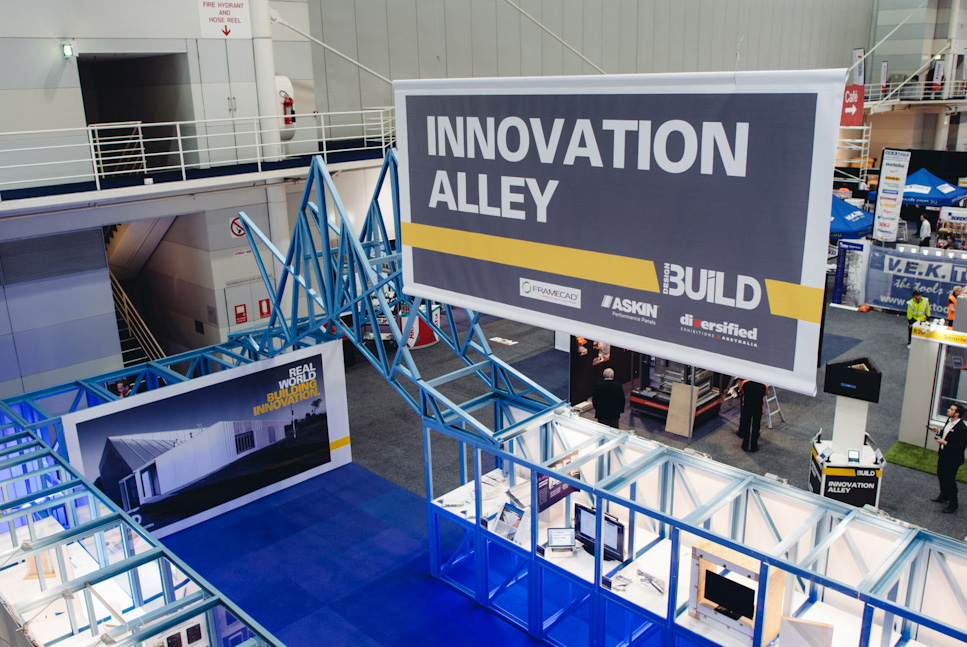 Past iterations of the DesignBUILD brand had focused heavily on a trade audience. The aim was to shift the perception to cater to the white-collar end of the market, while not alienating the blue-collar. The redesign was an exercise in reduction. Stripping back the brand to it's core elements and focusing on sharp architectural imagery, and industry innovators positioned DesignBUILD as a respected industry voice – 'Built for your industry'. To increase exhibitor engagement the campaign asked for submissions for 'Real World Innovation', which would be showcased as part of the DesignBUILD marketing campaign – adding value for exhibitors' spend.
The revitalised sales collateral, including brochures, invitations and website, provided the sales and marketing teams with a common brand message and purpose. Participation from exhibitors was increased and feedback indicated the show had delivered better quality visitors than previous years.
Project Management
Brand Strategy
Copywriting/Editing
Creative Direction
Graphic Design
Email Marketing
Print Management